Profiting By Design - Innovate UK in the East Midlands
Event details
Wednesday, 14 November 2018
9:00 am – 17:00 pm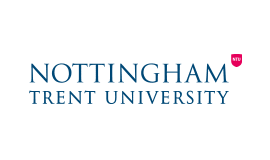 Overview:
Learn about the Open Funding programme from Innovate UK available to any business across any sector, with regular funding rounds, each of circa £20M.
Discover how to Profit from Design, meet others to explore potential partnerships.
Innovate UK and Nottingham Trent University, are hosting, "Profiting by Design".
Take part in a unique "Designathon" that will help you profit from design.
We will also be promoting local agency funding opportunities and support services.
Who should attend?
Business that want to develop new leading edge products processes and systems that will increase their profits and help them grow.
Delegates can expect:
Pointers and tips on achieving success in Innovate UK funding
Valuable insights from previous Innovate UK funding winners
An update on the Industrial Strategy Challenge Funding
An overview of the support available locally and nationally to develop applications
Brokerage sessions included as part of the day
Learn:
Hear from the Director of the Innovate UK Open Programme.
Be inspired by success stories from previous winners of funding.
Get tips and insight into what makes a winning application.
Meet:
Informal networking during breaks throughout the day.
Book 1-to-1 meetings with the Growth Hubs, KTN, EEN.
Event Schedule:
09:00– Registration, networking and access to Exhibition
09.45 – Official Welcome (Innovate UK Local/NTU)
10:00 – National Innovation Funding – Paul Mason, Director Innovate UK Commercialisation & Open
10:25 – Q&A
10:40 – Businesses sharing how they have innovated and Profited by Design
11:10 – Panel Discussion- Q&A
11:30– Morning Break, networking and Exhibition
12:00 – Impacting Business by Design – Professor Peter Ford
12:20 – Businesses sharing how they have innovated and Profited by Design
12:50 – Panel Discussion- Q&A
13:00– Lunch, networking and access to Exhibition and optional Growth Hub Surgeries
14:00 – Business Support and Local Innovation & Design Funding workshops:
A.     NTU-Impacting Business by Design& funding to apply Design in your Business to build profits.
B.     KTN-Grantssupport on national funding opportunities to win grants for your business.
C.     EEN- Innovate 2 Succeed. funding for Coaching & Mentoring for high growth.
D.    KTPs-funding for business to work with Universities, on strategic innovation.
E.     Growth Hubs– Business Support Services and local funding opportunities
15:00– Break, networking and access to Exhibition
15:30 – Designathon-Fun, fast design challenge – a chance to use design thinking techniques to quickly explore an issue and prioritise action
16:50 – Plenary
17:00 – Close