Smart Specialisation Hub: Online Masterclasses - 17 Oct 17
Event details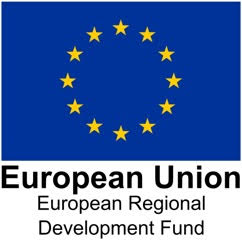 Following on from our Masterclass Roadshow 2016, the Smart Specialisation Hub is pleased to offer a number of lunchtime webinars for those, who are completely new to Smart Specialisation and the Hub, as well as refreshers for those who attended our Roadshow last year. A lot of change has happened since the Hub was launched back in Autumn 2015 and we have advanced, grown our team and refocused our delivery in light of Brexit and the challenges and opportunities it offers.
If you are new to the Smart Specialisation Hub, please also attend the introductory webinar on 16th October if you can.
The main aims of this second masterclass webinar are:
 to give you an update on the Hub activities and where we are now
to explain what the Hub can support you and your work
to explore how you can support our work.
Who should attend?
This webinar is designed for internal training purposes for BEIS and the wider Innovate UK family. It's relevant to anyone with an interest in place-based innovation, Industrial Strategy, and local innovation data and evidence.
WEBINAR 2: Smart Specialisation Hub Refresh
Presenters: Andrew Basu-McGowan and Lyuba Stoyanova
1) Hub: Where are we now? Hub journey post-referendum, refocus and new direction
2) Projects, Achievements, Impact a. Data b. SIAs c. Industrial Strategy d. UK Place
3) What can the Hub do for you? Concrete examples, such as ERDF proposal support, local innovation strategy support, etc.
4) What can you do for the Hub? Call to action – referrals, joint meetings, joint events, etc.
5) Q&A Please don't hesitate to contact the Hub
If you have any questions on any of the above: viola.hay@ktn-uk.org
About the Smart Specialisation Hub
The Smart Specialisation Hub provides robust, impartial evidence to showcase a LEP's and/or region's strengths and capabilities across several sectors and industries. We do this by undertaking research, advising on national policy drivers and strategic fit, and constantly seeking to improve the analysis we provide. The Smart Specialisation Hub has been set up to work with 38 Local Enterprise partnerships (LEPs) in England to add to the work they have already done as part of the innovation process.
The Hub is being delivered by the partnership of KTN and the National Centre for Universities and Business (NCUB).
For more information go to: www.smartspecialisationhub.ktn-uk.org